Need for developing a mobile application that allows consumers to book home services for a fixed price by connecting them with services suppliers and for the tradesman for completing the accepted service.
There is also a need for developing a CMS website that allows Roof employees to view the dashboard and add new products into the app, along with a marketing website.
If I could describe them in one word, it'd be cooperative.
– Founder, Home Service Marketplace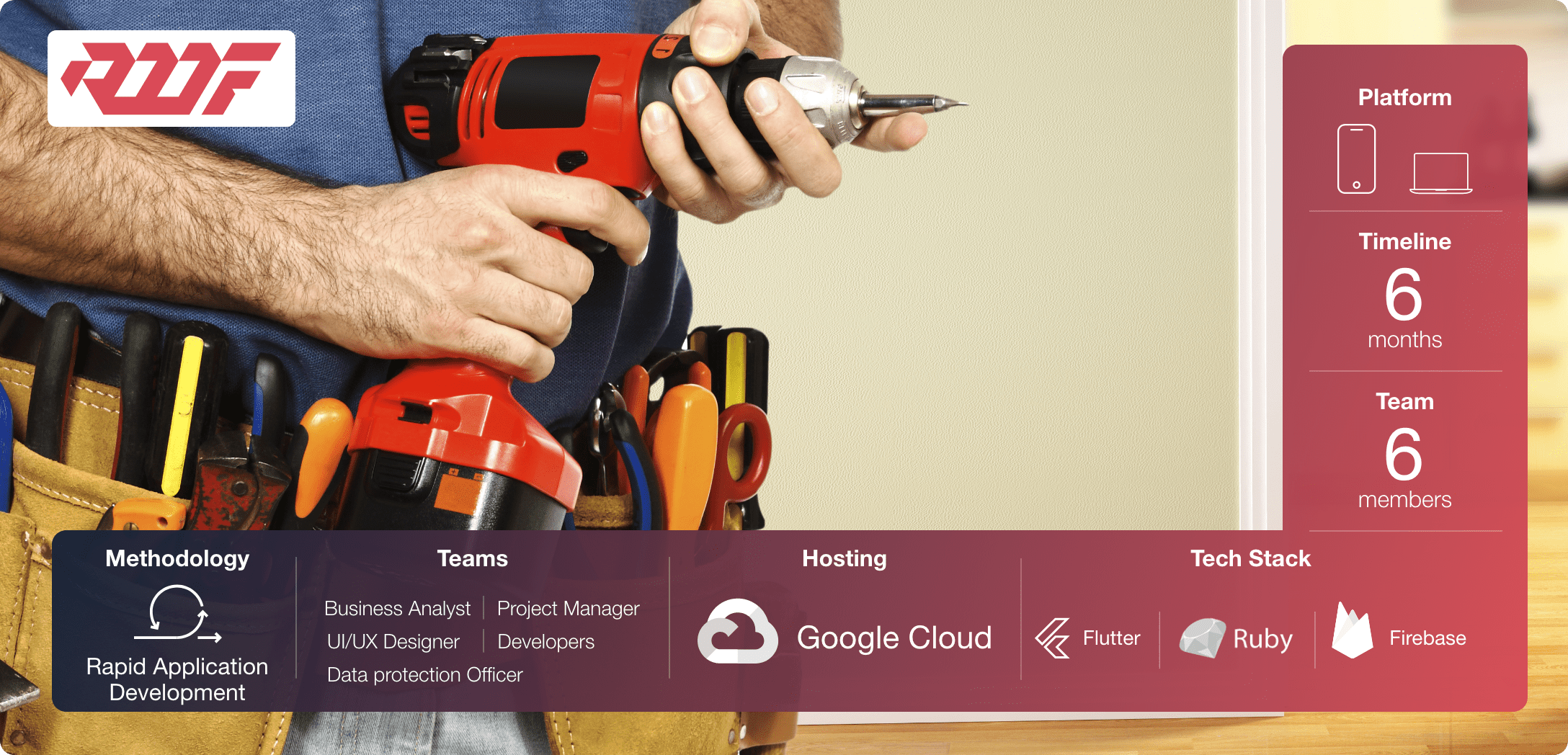 Home Services App for customer retention and interactive UI/UX
Digiryte / Brandup Partner developed a cross-platform mobile application (Android/iOS) for Consumers and Tradesmen where he can see his or her daily jobs along with the ability to bid and book jobs. We also built an Admin CMS and marketing website to improve efficiency, user experience and to allow a better understanding of the business dynamics in such a way as to get an edge on your competitors.
84%
Increase in customer retention
60%
Increase in capacity utilisation
40%
Increase in revenue