We're Brandup Digital
Strategy.
Innovation.
Growth.
Elevate your brand with Brandup Digital – We Provide End-To-End eBusiness Solutions.
1 // Services
Our
capabilities
We are passionate to create deeply connected strategies, brands, services, and campaigns to enable stable and successful relationships between businesses and customers.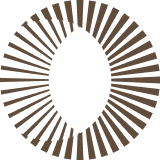 eBusiness Consluting
Digital Transformation
Market Analysis
Data Analysis
Operations
and more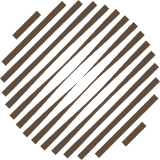 Brand Strategy
Digital Marketing
Social Media
Sales Funnels
SEO
and more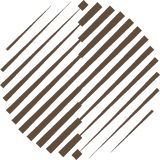 Web & App Development
UI & UX Design
E-Commerce Solutions
UX Copywriting
Service / Product Design
and more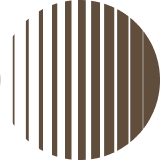 Digital Audit
Resource Augmentation
Innovation Sprint
User Research
Conversion Rate Optimisation
and more
Customers, employees, and the market have all changed forever due to the pandemic. Ambitious companies won't try to build a bridge to the past, but instead embrace the disruption and use their investments to design a new future.
We offer AI consulting services and solutions that will help you achieve your business objectives faster, while setting you up for sustainable growth.
Commerce happens everywhere. With 94% of consumers around the world purchasing through digital commerce channels, it's ubiquitous—the destination for making purchases, experiencing brands and developing loyalty.
Intelligent Marketing Performance
We design, stand-up and operate complex marketing ecosystems that harness technology and data to enable targeted buyer communications efficiently and effectively at scale.
Make better business decisions with the power of our AI, ML and advanced analytics services. We help you optimise and automate business processes, customize client servicing operations through our cross-functional machine learning team.
03 // Industries
Projects from
Fintechs to
Marketplaces
We are a Digital eBusiness Agency which provide End to End Solutions for Ambitious Startups & Growing Brands.
We provide total 360 support to your digital business. We're here to give you the best of both worlds: the strategy and insight of an ebusiness consultant coupled with the technology and in-depth industry knowledge.
04 // clients
We specialize in startups, and have worked with over 25 founders, including Mojo Banking, eCredit, Mind the Hair, Feel Active, toTaperaki, Oribu Arts, Not So Chic and more.
05 // This is how we do it
Our clients describe us as a team
which develop amazing

digital businesses.
06 // LATEST PROJECT
eCREDIT
eCREDIT is a fintech focused on mortages. Offering a totally digital service to future homeowners.
07 // Featured Stories
What's new?
The digital world is moving with
a technical rhythm that's not
going to stop.
Made from scratch
We Build eBusiness.

You Launch Ideas.
07 // Let's Collaborate
Ready to

work with us?
welcome@brandupstrategies.com
career@brandupstrategies.com
hello@brandupstrategies.com
UK: +44 20 3807 0695
GR: +30 6987 566 240